alexisa09
I've always wanted to do a sims 2 legacy, and I'm finally going to do one!
It starts out with my beautiful, angry looking Alexis Zekiel and his empty little lot.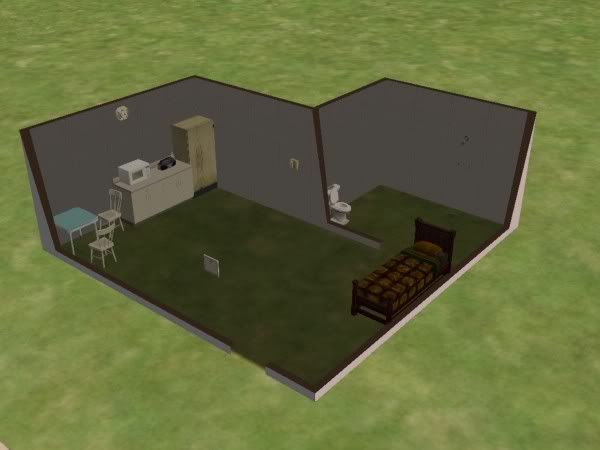 There! A house! Maybe that will cheer him up a bit? XD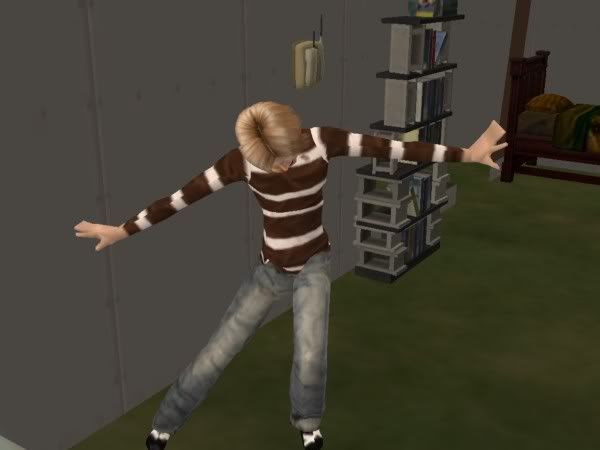 Alexis celebrating his
ugly
wonderful new house! ...and the fact that he has a job now, can't live without that!
Okay, so some of the neighbors come over to welcome Alexis to the neighborhood, and I'm like "Yay! I can get Alexis a girlfriend!" but all I get is...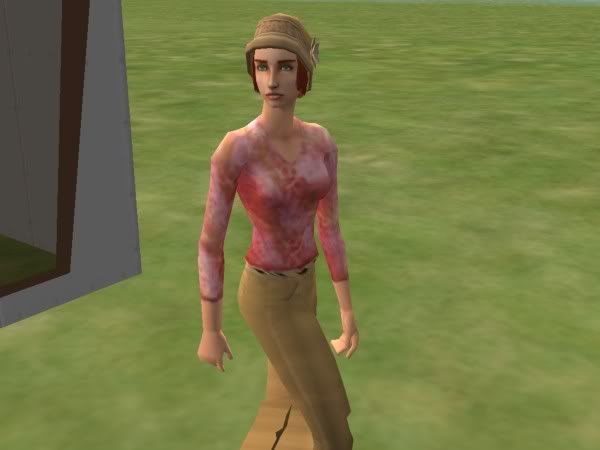 She's not to bad looking, but I think Alexis needs someone better! ...I'll keep her in mind if Alexis doesn't find one though. Lets see who else came over...
Oh, look! It's my Atobe sim, and some blond girl that's already married! I think this game hates me! T__T
Woot! Woot! Party in the bathroom! ...and yes, Atobe is preggers, if you were wondering. >__>
So everyone goes home, and Alexis decide to eat a bit before heading off to bed...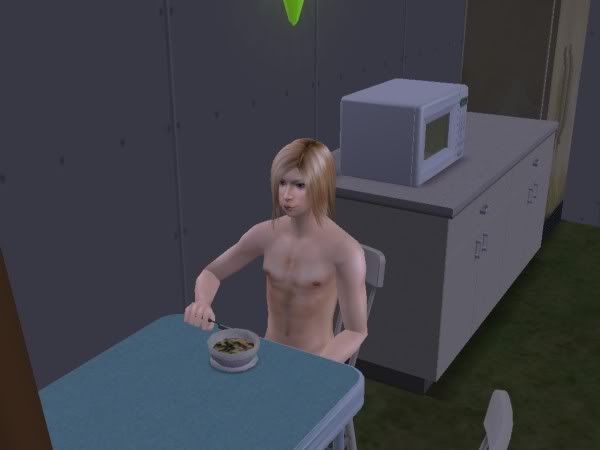 He's such a hottie when he eats, y/y? ...he looks like a monkey. XD
So the next morning, I send Alexis to work! Yay! His first day!
I don't think he's as excited about it as I am.
Bye little Alexis! Have fun~! ...why is my sim such a grump?
Guess what happens when he gets home from work???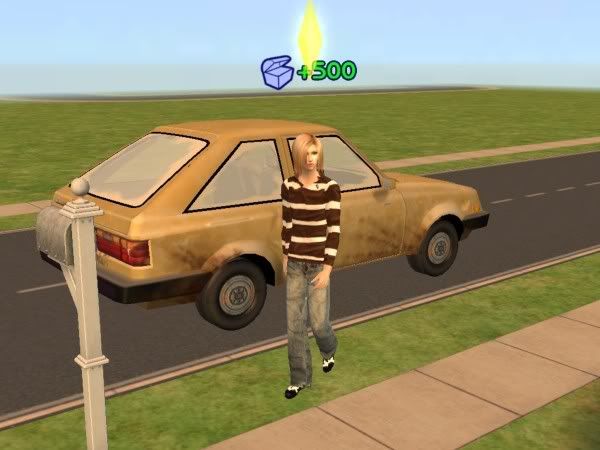 He got promoted on his first day~! ...I'm way too excited about this. XD
After I freshen him up a bit, I decide to take another stab at the girlfriend thing.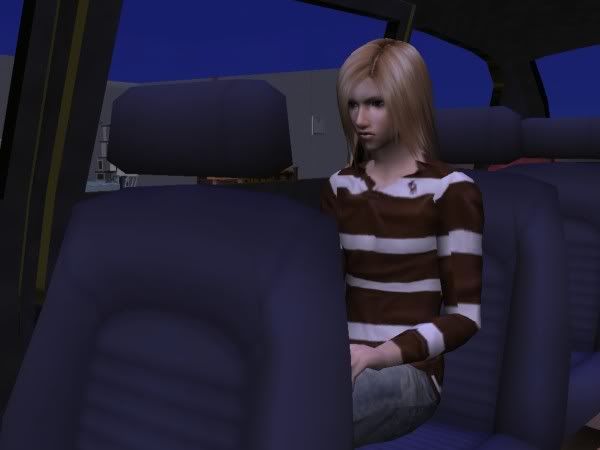 Doesn't he look so excited?? I'm seriously going to start calling him "Mr. Grump"!
So Alexis hung around at the cafe for a bit, but not even one girl came! What's up with that? :( ...evil game.
This guy came though... o.O
Alexis: What is WRONG with your FACE!?
After that Alexis decides to give up and go home, so he calls a cab. It takes a while for the cab to get there, so he decides to...
...play in a puddle, in the MIDDLE of the road, while it's STORMING! You're SO lucky that you lived through that!
After a few boring days, I decide that it's time for a house upgrade!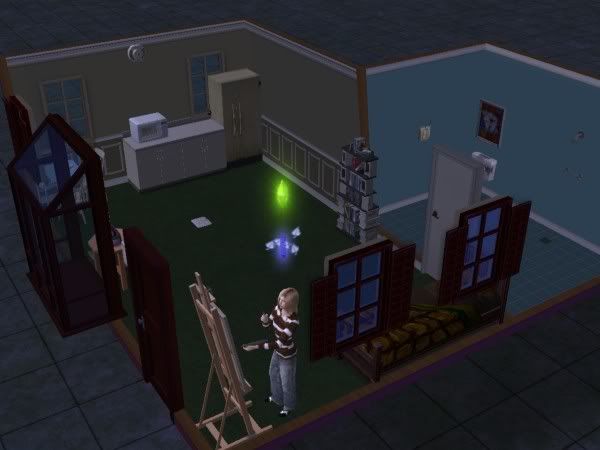 Still not much, but so much better then it was!
Okay, I think it's time for Alexis to go girlfriend hunting again~!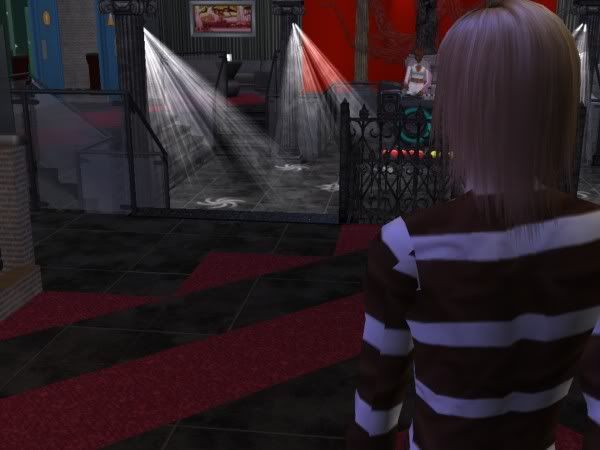 This time lets try a club, maybe he'll have a little more luck here?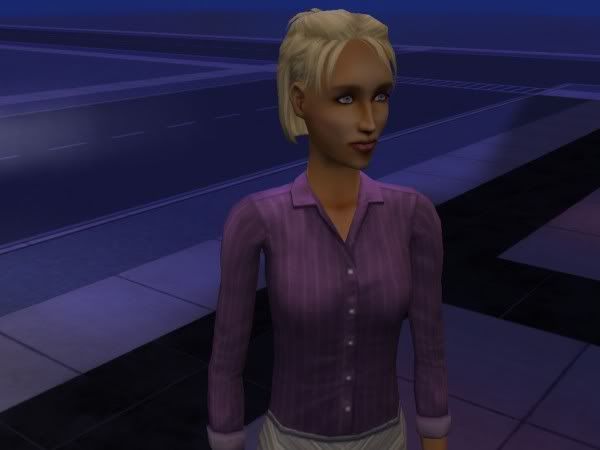 Girl #1! Not to bad looking? I think he'll keep looking though...
Alexis decides that girl hunting is boring, and that he wants to have some fun. ...well, why not? XD
OMG! Alexis's first smile! I will have to save these photos, his smile is such a rare thing. XD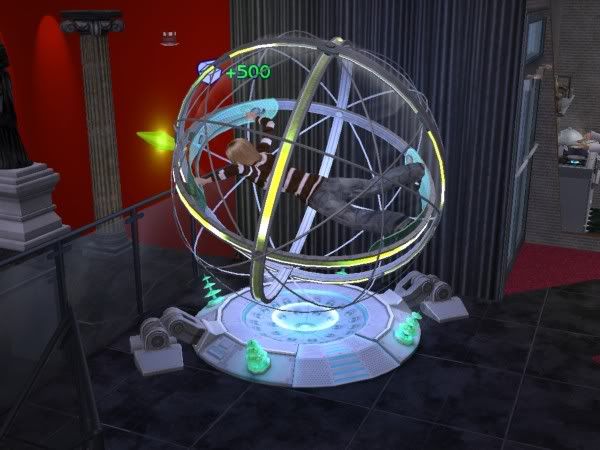 Next is this thing-a-majig. He did it on easy, so he should do okay, right?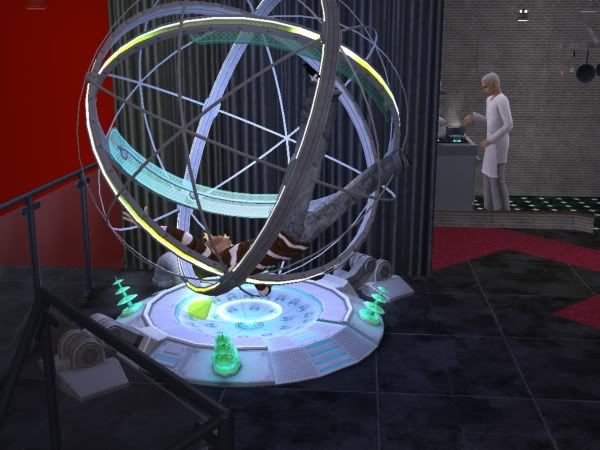 ...or not? XD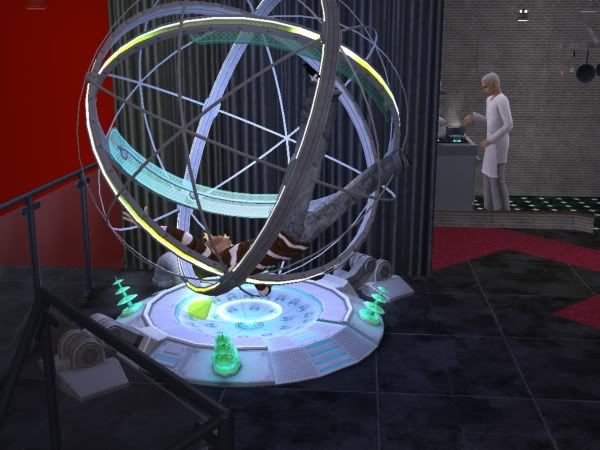 Ouch! That looks like it hurt. >_< ...poor guy.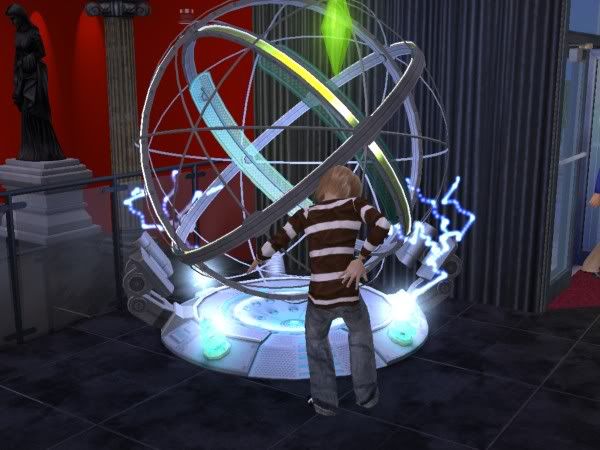 Alexis: Ouch, my bum hurts. T__T
The he decides to do something with a little less pain involved...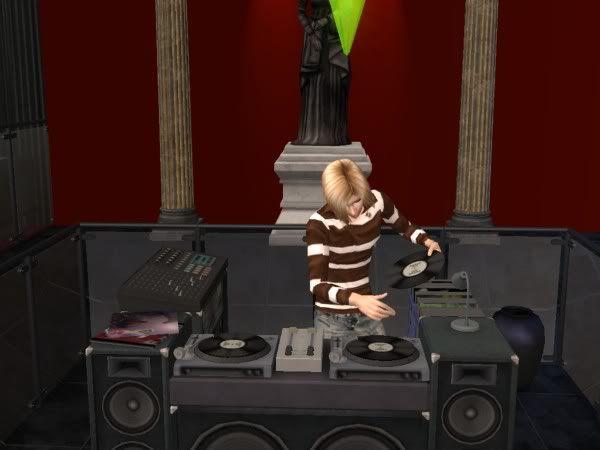 Being a DJ! ...and it pays too. ;D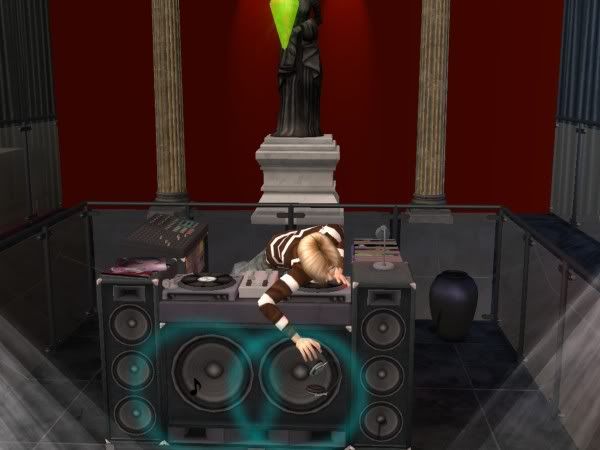 Oh, Alexis, why do you have to fail so badly?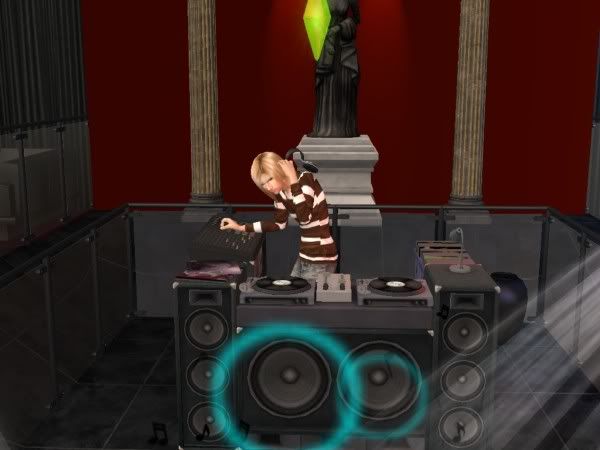 He's even grumpy when he's being a DJ! >_< ...Mr. Grumpy.
Okay, back to girlfriend hunting...
Well, hello girl #2, you're not to bad looking!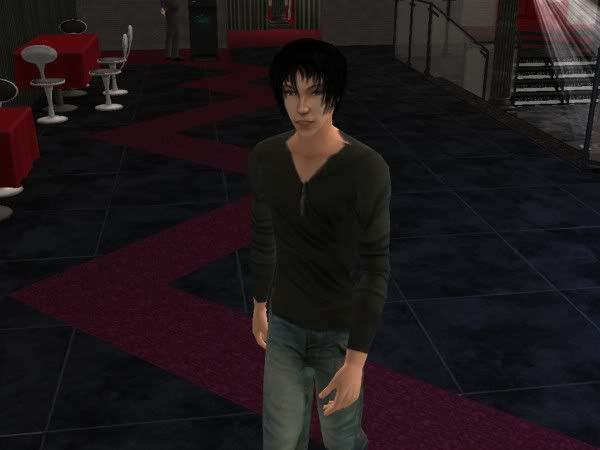 No. Must. Hold Back. Gay.
Must. Find. Female. ...why does the game have to tempt me?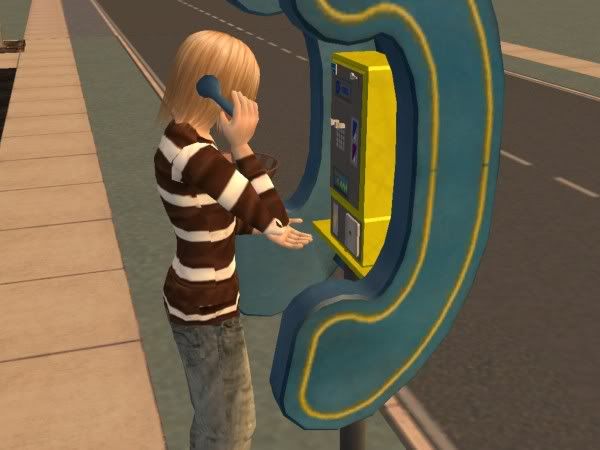 Hurry Alexis, call the cab before you turn gay! XD
Maybe this club will be better?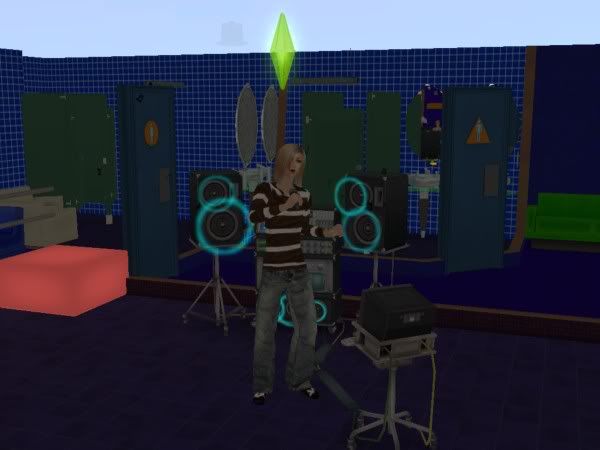 Bad karaoke! ...Alexis fails once again.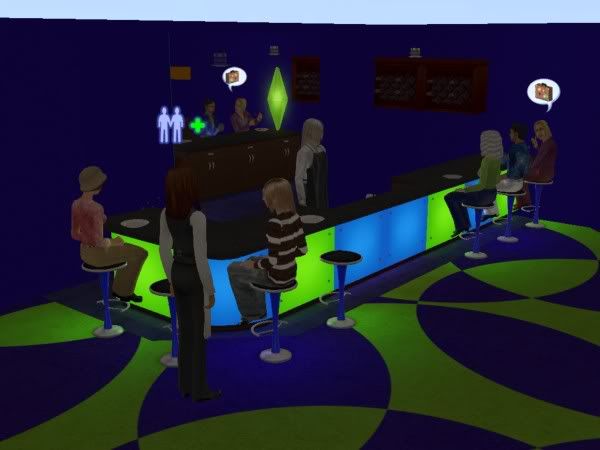 No one good looking around here, except girl #1. She's my fall back plan, though. XD
Mr. Evil Bartender doesn't like me much, does he?
Alexis decided to call it a day, and go home. But first...
He puts soap in the fountain! ...ILU Alexis! <3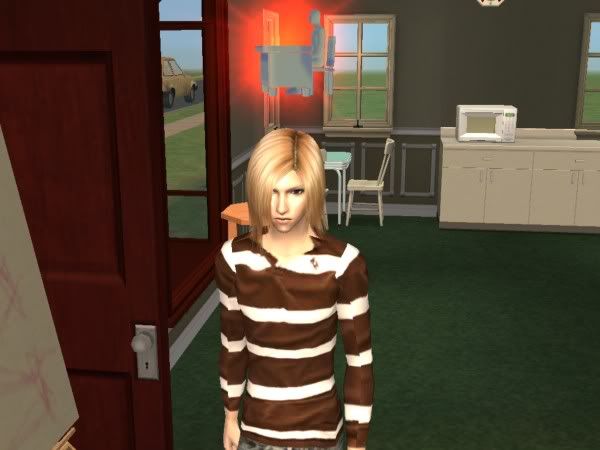 Next day, Alexis gets demoted! Don't worry Alexis, you'll be promoted again in no time! ...stupid chance cards.
I decide to invite a few girls over, maybe that will cheer Alexis up? Besides, waitress girl looks pretty hot! ;D
But this girl has ELF EARS! Must. Have. Elf babies! *nudges Alexis towards her*
So the relationship worked out, and Alexis asked her to move in with him, she gladly accepted. ...Makeover time!
OMG! Shes beautiful!
After the make over, I decided that she was the one for Alexis!
So they got married! ...I'm not liking the dress much though. >_<
After the marriage, they get to the baby making! ...I hope they have elf ears! *__*
To be continued...
Well guys, I hope you enjoyed it~! Tell me if you liked it~! <3